We here at Trample Clothing love to hunt for clues and solve mysteries!
As of now, we're keeping our clues simple and as time progresses they may grow
in complexity. We will have loosely themed updates for our weekly inventory!
It may be only one dress. Or perhaps the entire week's worth! So for this week,
our title is the clue for Metamorphose's Ribbon Chandelier Print. You can read
about Meta History here:
http://community.livejournal.com/egl/13843475.html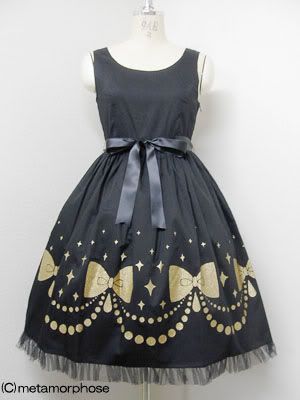 Of course, we won't be saying which item(s) or which colourway(s).
So that you will just have to find out for yourselves!
Thanks for reading,
TRAMPLE