We're gonna live in Paris
I promise~ I'm on it
When I bring in the money,
I promise~ I'm on it.
Friendly Fires - Paris (Aeroplane Remix)
Paris Windows / Paris no Mado
Baby, the Stars Shine Bright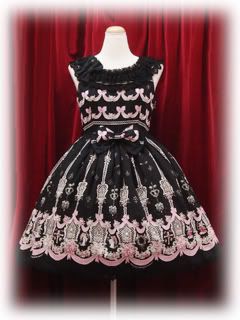 Oh yes! It's gonna be tomorrow.
As usual, we're not telling you
which colorway or JSK types!
(Oops have I said too much? XD)
Hope you've enjoyed this week's update!
With Love,
Trample Clothing <3